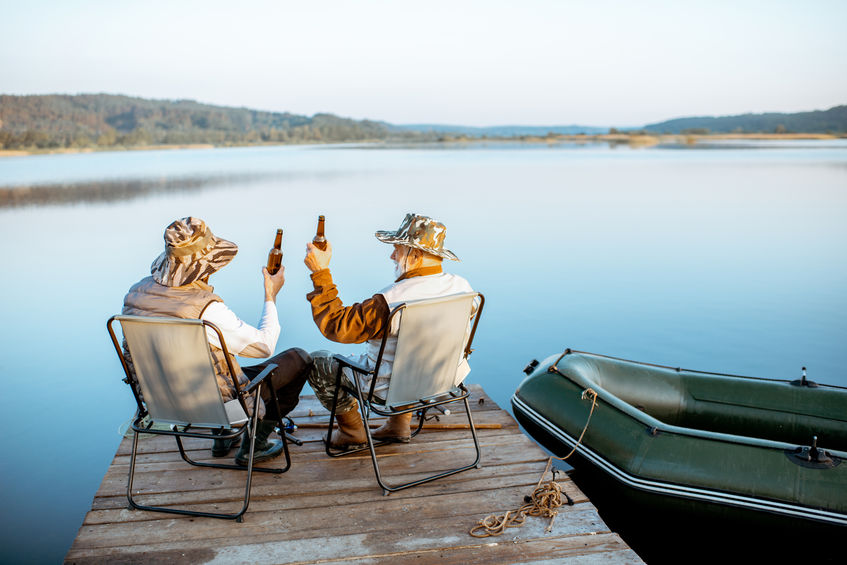 Father's Day is coming up, and no matter who you're getting the gift for, it's always nice to make it extra special. Rather than buy a sports jersey or a watch, consider gifting him an experience that he wouldn't think to get for himself: a self-guided Alaskan hunting or fishing trip!
Prepare in Advance
Preparing in advance ensures that you can get the experience you want. It also means you can give anyone involved ample time to make travel arrangements, or take off of work.
Make It a Group Experience
Does your recipient have a close group of friends or family? Make it a group outing! Often as we grow older, we tend to see people less due to being busy with work and families.
Tip: for an extra amazing surprise, coordinate the group without letting anyone who is going know. Talk to spouses or other friends so they can help!
Do Your Research
Everywhere has rules and regulations surrounding hunting and fishing. If you know that your recipient loves the fight of hunting silver salmon, you should book the trip for sometime between May 1st to the end of August. The last thing you want is to get there and have your loved one be disappointed!
If you're eager to get started on an amazing gift, look no further. At Green Rocks Lodge, our per-person rate includes a 7-day fishing/hunting trip that starts Saturday morning and ends Friday Morning. We give you everything you need, including three daily meals, comfortable lodging, and transportation to and from the airport. You only need to worry about your transportation to Alaska, your Alaskan hunting and fishing license and stamps, and any personal items and alcohol.
With all our amenities and competitive rates, it is easy to see why so many choose to stay here with us at Green Rocks Lodge. Spots fill up fast- so, to ask any questions or to begin booking, visit us online or call us at 435-817-1595!