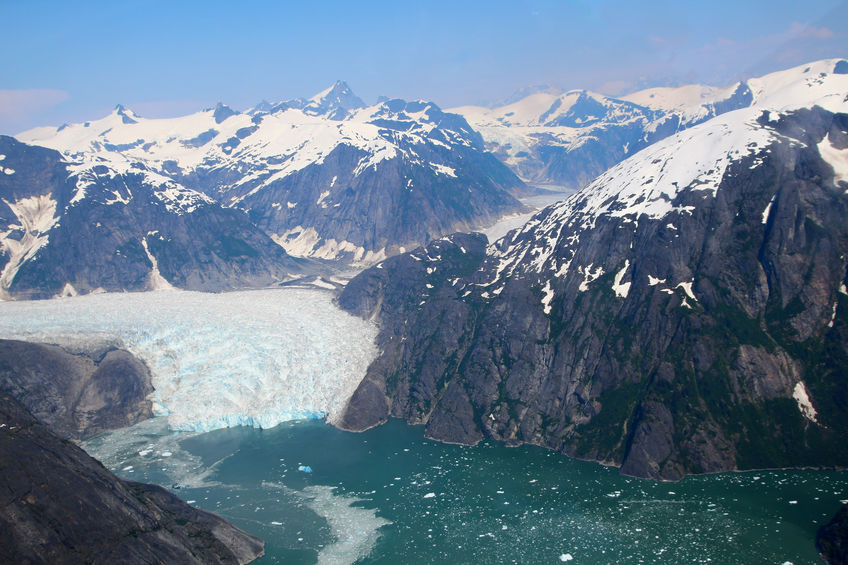 Welcome to Green Rocks Lodge, the gateway to your dream Alaskan adventure! Nestled in the picturesque wilderness of Southeast Alaska, our lodge offers an array of thrilling activities that cater to outdoor enthusiasts of all skill levels. From self-guided fishing and hunting trips to experiencing breathtaking landscapes, the possibilities are endless. When you're not hunting or fishing, experiencing all that Alaska has to offer is a great way to create even more memories. To help you plan the perfect trip, we've curated a list of ten must-do activities near Green Rocks Lodge.
Encounter Alaska's Majestic Wildlife
Whale Watching: Get up close and personal with humpback whales, orcas, and other marine mammals as they migrate through the nutrient-rich waters of Frederick Sound. Don't forget your camera, as you'll want to capture these magical encounters!
Birdwatching: Alaska is home to a wide array of bird species, including eagles, puffins, and sandhill cranes. Grab your binoculars and venture through the nearby forests and coastal cliffs for a glimpse of these magnificent creatures.
Bear Watching: Observe Alaska's iconic brown bears in their natural habitat. From a safe distance, watch as these powerful animals fish for salmon or play with their cubs.
Discover Alaska's Scenic Wonders
LeConte Glacier: Experience the awe-inspiring beauty of the LeConte Glacier, North America's southernmost tidewater glacier. Embark on a guided boat tour to witness the dramatic sight of calving icebergs as they crash into the sea.
Admiralty Island: Visit the remote wilderness of Admiralty Island, home to one of the highest concentrations of brown bears in the world. Explore the island's lush rainforests and pristine lakes by foot or kayak.
Petersburg Mountain Trail: Enjoy panoramic views of Petersburg and the surrounding wilderness from the summit of Petersburg Mountain. The hike to the top is both challenging and rewarding, offering a chance to immerse yourself in the Alaskan landscape.
Immerse Yourself in Alaskan Culture
Petersburg Walking Tour: Stroll through the charming town of Petersburg and learn about its rich Norwegian heritage. Visit the Sons of Norway Hall, explore local art galleries, and savor the fresh seafood at one of the town's many restaurants.
Native Alaskan Cultural Experiences: Delve into the fascinating history and traditions of Alaska's indigenous peoples. Participate in cultural workshops, visit a native village, or attend a traditional potlatch ceremony.
Alaskan Festivals and Events: Experience the excitement of local events such as the Little Norway Festival, or the Rainforest Festival. These celebrations showcase the unique spirit and culture of Petersburg and its residents.
Fishing and Hunting Expeditions: Embark on the adventure of a lifetime with a self-guided fishing or hunting trip at Green Rocks Lodge. Our expert staff will provide you with all the necessary equipment, lodging, meals, and advice to help you make the most of your Alaskan adventure. When you stay with us at Green Rocks Lodge, not only will you have the hunting or fishing trip of a lifetime, but we can also assist you in booking any of the outside activities listed above!
Don't miss your chance to create unforgettable memories in the unparalleled beauty of Alaska's wilderness. Book your self-guided fishing tour or self-guided hunting trip with Green Rocks Lodge today!