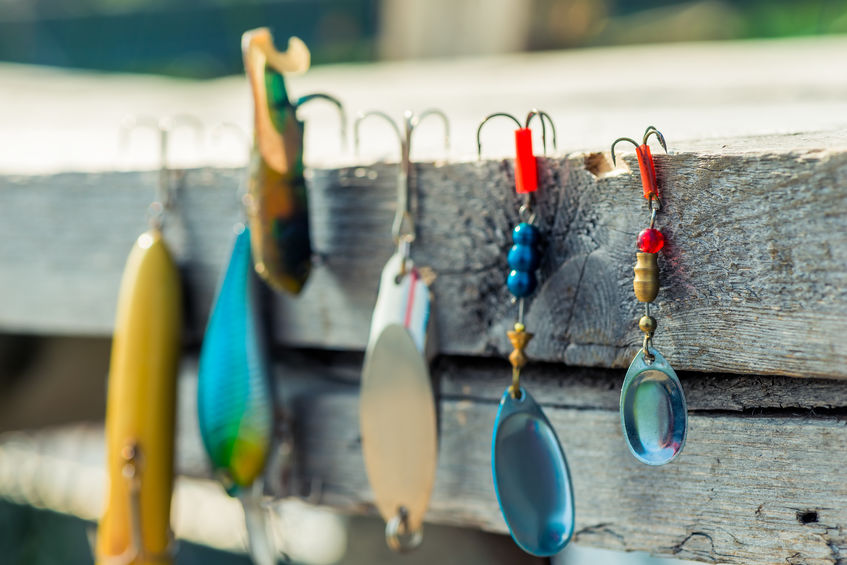 When you head off on your Alaska salmon fishing trip, you need to make sure you have the right tools at your disposal. Your fishing rod will be your first concern, but your next concern should be your lures. Not all lures are created equal, and salmon will only be receptive to particular kinds. Read on to learn more:
Spinners
Spinners, or spinnerbait, is a popular choice of lure for salmon fishing. Their reflective, metal blades and vibrations make them deceptively similar to a small fish. This means that a spinner will certainly grab a salmon's attention.
Silver Spoons
Considered one of the most effective lures for salmon fishing, silver spoons will ensure success. This is especially true with salmon species like coho or chinook. These lures are concave and elongated, almost like a spoon (hence the name). They are often made of reflective metal in order to better resemble a smaller fish.
Plugs
Finally, there are plugs. These are solid, stiff lures with decorated hooks. Similar to silver spoons, they use reflective paint to better trick a salmon into believing the lure is another fish. Wobbling plugs are also effective for salmon fishing. These are made of two separate pieces connected by a hinge. The hinge makes one of the pieces flick back and forth like that of a fish.
At Green Rocks Lodge, we are just minutes from some of the best salmon fishing spots in Alaska. To learn more, contact us today.